Villas to sleep 40 to 50 people with pool. Extra large villas for extra large groups of family and friends!
Why are our large group holidays for family reunions and special birthday celebrations such fun? One of our customers tells her story.
Tip: Always look at villas slightly bigger than you need as well as those that fit your party size exactly. You may find prices are lower, as each villa is priced individually.
Need more hints to help you choose the right property for your large group? More tips here.
VILLAS WITH POOL TO SLEEP 40 to 50 PEOPLE
N.B. The "sleeps" figure includes any sofa-beds. If you don't want to use sofa-beds please check the number of bedrooms and ensure that they will accommodate your party.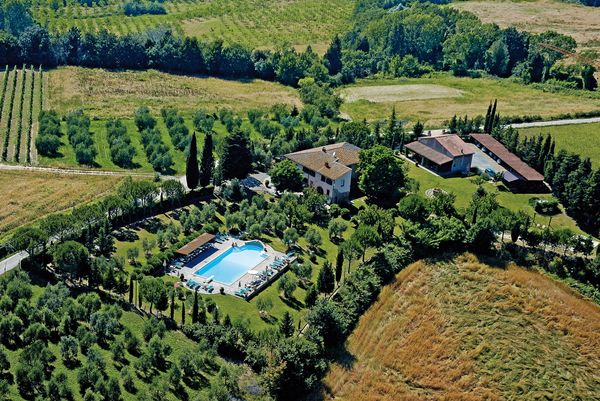 Montelopio, near Peccioli, Tuscany. Sleeps 42 in 14 bedrooms, with 10 bathrooms. A shared room with satellite TV is available, suitable for dining in. Swimming pool.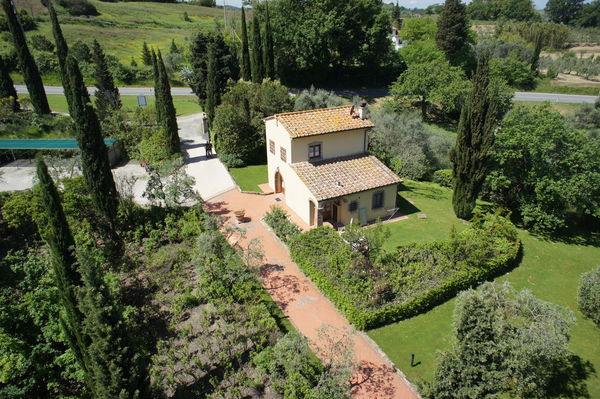 La Valle. Just 1 km from the small town of Montaione with all kinds of shops etc. Shopping centre at 300m with supermarket open on Sundays.  45km from Florence. Sleeps 46 in 16 bedrooms, with 12 bathrooms. Swimming pool and children's pool.  Shared tennis court. Wifi internet.
San Pietro. Beautiful stone property divided into apartments, set within a 16th-century farm just 3km from Cortona, Tuscany. Large garden. Swimming pool. BBQ. Air conditioning. Sleeps 42 in 20 bedrooms, with 13 bathrooms. Only 15 km from Lake Trasimeno with watersports.
Palazzo a Greve.  In the historical centre of the wonderful medieval town of Greve in Chianti, in the heart of Tuscany. Perfect for families. All kinds of shops, restaurants, bars etc. within just a few 100 metres' walk. Fenced garden with swimming-pool,  children's playground, terrace, BBQ. Sleeps 48 in 24 bedrooms, with 20 bathrooms.  Great base for exploring the Chianti area. Florence 25 km, Siena approx. 35 km.
Forward to: Villas with pool to sleep over 50 people
Need an even larger property? We have a selection of multiple-unit properties – e.g. farmhouse complexes divided into apartments with pool and good on-site facilities – that would be suitable for very large groups of 50 – 100+. Please ask us here for more information, giving us details of your party size and requirements.
Let's talk and plan your perfect large villa holiday

+44 (0)1603 812212
For smaller groups see our:
Villas with pool sleeping 12 people
Villas with pool sleeping 13 people
Villas with pool sleeping 14 people
Villas with pool sleeping 15 – 16 people
Villas with pool sleeping 17 – 19 people
Villas with pool sleeping 20 – 25 people
Villas with pool sleeping 26 – 30 people
Villas with pool sleeping over 30 people