Holiday Italy client feedback, comments and villa recommendations.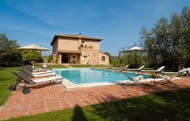 "The villa was superb! We just loved Poggio Golo and the surrounding countryside … we would recommend the villa to anyone. Thank you so much for organising the lunch on my birthday – it was amazing and we had such a wonderful day! I apologise for the late notice and was so impressed that you were able to "make it happen". Thank you." Mrs S.H., Thailand.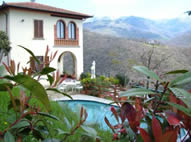 "Villa Fabbriola is pretty fab. It's a lovely place in a lovely location and we had a great time". Mr P.L., UK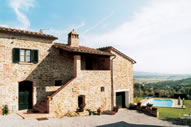 "San Lorenzo was as we remembered it, stunning. As with many of your customers I expect, we have fallen in love with all things Italian. Thanks for all your help in organising such a brilliant holiday. I think you've got a customer for life now!" Ms G.S., UK.
"Just a note to say we thoroughly enjoyed our holiday in Tuscany. San Lorenzo lived up to more than our expectations – the photographs do not do the place justice – and the owners were extremely pleasant and hospitable". Mr L.G., UK
"San Lorenzo was ideal. Owners very friendly, swimming pool very clean." Mr J.J., UK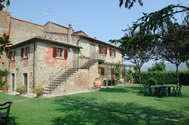 "Last August, my partner and I stayed – on your recommendation – at the Pozzonovo property and thoroughly enjoyed ourselves. We were very impressed with the apartment we stayed in , and the service you gave us." Mr J.B., UK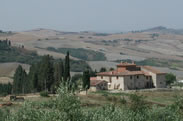 "We enjoyed our holiday in Aia Vecchia – a lovely villa and a great pool. Please put us on your mailing list for your next catalogue". Mr P.P.,UK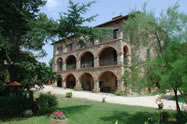 "We had a really lovely time at Lucignano (Maesta dei Mori). The owners were very kind and hospitable, and went out of their way to make us feel welcome. We shall certainly recommend it to anybody who wants to holiday in Tuscany." Mr P., Herts, UK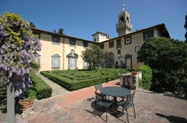 "My wife and I had an INCREDIBLE visit to Montegufoni Castle. What an unbelievable place! Thank you so much for your help in getting us there; you certainly provide a great service." Mr O. O'C., Connecticut, USA
"We found it (Montegufoni Castle) to be very lovely – our room was just wonderful and the children found it enchanting, as they are very interested in medieval history. The grounds were beautiful, and fun to explore. We were able to take day trips to Florence and San Gimignano, as well as a local vineyard. The castle was also a fun place to dine at and meet the other travelers from all over the world. All in all, just a great place to stay." Dr S.G., Texas, USA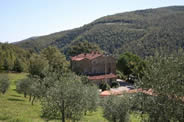 "I thought I would just send a quick note to say how fantastic Casale Aiola was. It lived up to all expectations in every way and exceeded many! The owners were great and made the holiday run smoothly without any unwanted intrusion. So a big thank you to everyone for making our family reunion a great success." Mr C.R., Notts, UK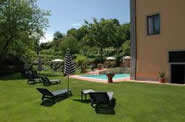 "We had a wonderful time in Palazzo a Greve. Our apartment was just right and we loved the mezzanine level, along with the pool gardens and hammock. Everyone was really friendly and helpful." Mr & Mrs T.C., York, UK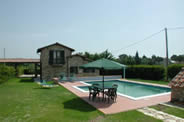 "We had a wonderful holiday at Villa Aba … it lived up to all expectations. We loved the area … so pretty, people so friendly and lots of lovely little towns to explore. Thank you again for looking after us so well." Mrs P.J., Staffs, UK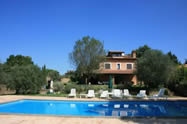 "We enjoyed our holiday very much and thank you for all you did for us. The villa was really great and wonderful! (Villa Iris)" Mrs M.D.; Belgium
Forward to: Your feedback 3