Family reunion at a large villa in Italy. 
Here's what a customer wrote about her family holiday at Villa degli Olivi, just 1.5km from the medieval town of Castiglion Fiorentino, Tuscany: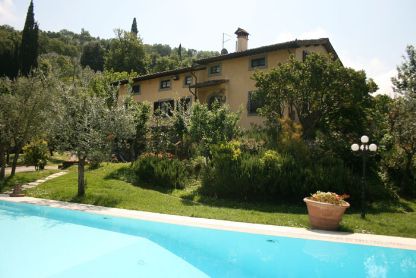 "Had fabulous holiday. Villa Degli Olivi was absolutely beautiful and Aida and Massimo were so kind and welcoming and truly lovely to my 90 year old mum who was very keen to practice her rusty Italian!!
My 'children' thought the pool and grounds were magnificent, kept lush and green with gorgeous flowers and the pool has a proper deep end which in our experience is unusual, but for teenagers makes a really massive difference to their enjoyment of using the pool.
We have been holidaying as an extended family for donkeys years (since 1986?) but really loved this villa a lot. Castiglion Fiorentino is a very pretty local town, particularly with the station which we found very useful as you suggested (Florence and Rome for some) and two fantastic restaurants we went to. (Steak connoisseur brother thought best ever!)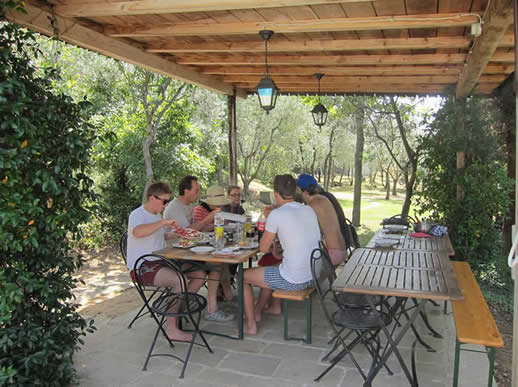 Outdoor dining at Villa degli Olivi
Many, many thanks for helping organise such a wonderful and memorable family holiday"
Dr R.D., Bristol, UK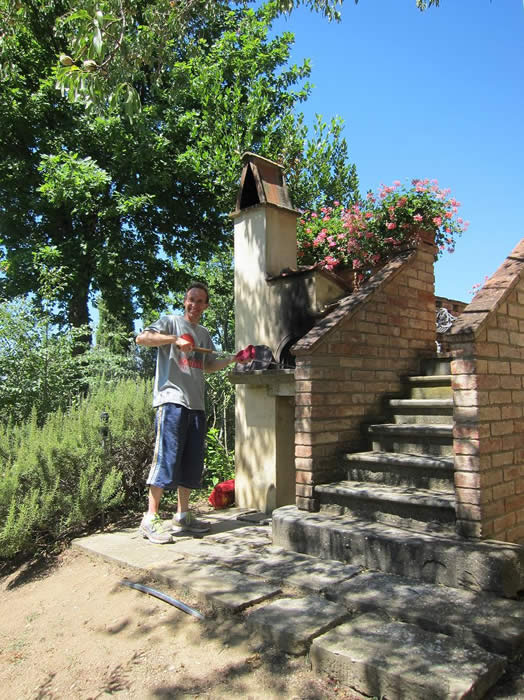 Pizza time: Wood-burning oven at Villa degli Olivi
If you are planning a holiday in Italy for a large group, One Stop Italy can find you the perfect venue. We specialise in family reunions, special birthday celebrations with groups of friends, accommodation for wedding parties. Start by taking a look at our large villas with pool in Italy.
Interested?

+44 (0)1603 812212 and talk to Gill or Adrian, not a call centre.
Or contact us by email