Love tennis? A shared tennis court, shared pool in the grounds of your Italian villa or farmhouse apartment. Take a look at properties and check availability online. Any questions? Contact us here.
Tip: Always look at villas slightly bigger than you need as well as those that fit your party size exactly. You may find prices are lower, as each villa is priced individually.
Poggiluglio, just 300m walk from San Gimignano, Tuscany. 3 apartments each sleeping 2 people. All the features of a country house (large outdoor area, panoramic views, swimming pool, tennis court) yet only a short distance away from the centre of San Gimignano . N.B The property owners live on site and have 2 very nice and quiet German shepherds running free in the grounds. 
GELLINO Romantic small independent house. 12 km Arezzo. 1 bedroom. Sleeps 2. Tennis court and pool shared with owners.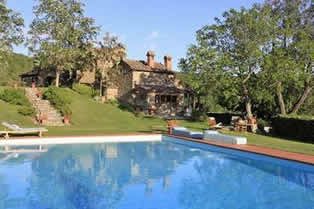 CORNOCCHIO. 4 farmhouses sleeping a total of 20 people in 10 bedrooms. 10km San Gimignano, Tuscany. Shared pool, shared tennis court.   
LA VALLE. 7 apartments with shared tennis court and pool. Just 1 km from the small town of Montaione with all kinds of shops etc.  45km from Florence.
TIMO, near Certaldo, Tuscany. 11 apartments. Swimming pool,  an all-weather tennis court, a children's play area, a lake and upon request there is an option to rent an area adapted for weddings.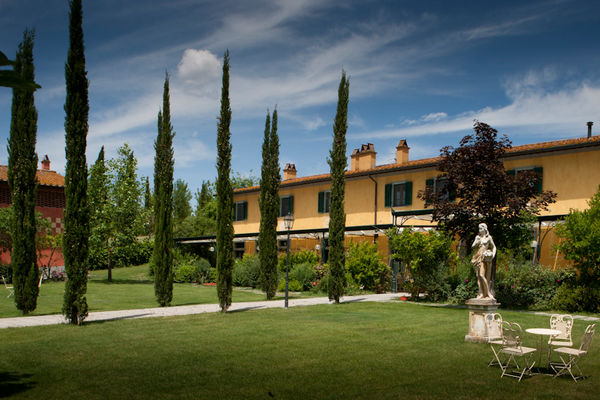 Timo apartments
 PITIGLIANO, Southern Tuscany. Swimming pool and tennis court on-site. The property is divided into 8 units. 7 are rentable to guests, the keyholders live in the 8th. Ideal for large groups as it is possible to hire a spacious common room with kitchen (oven, freezer, dishwasher), dining area, fireplace and toilet (extra charge).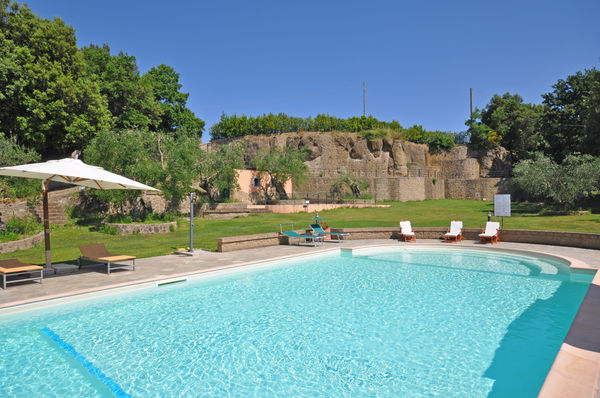 Montaione,  with fenced swimming pool, 2km from Montaione, Tuscany. Sleeps 30 in 15 bedrooms, 15 bathrooms. Swimming pool + baby pool. Tennis court / soccer pitch. Small lake with picnic area. The property is divided into 5 apartments. Stunning interiors. 
Need a villa with private tennis court and private pool? See our villas with private tennis court and private pool