Fenced private pool, sleep 10 – 20 in a villa in Italy.
Families with young children often ask us for houses with fenced / gated private pools. Here is a list of our villas sleeping 10 to 20 people with this child-friendly facility.
Sleeps 12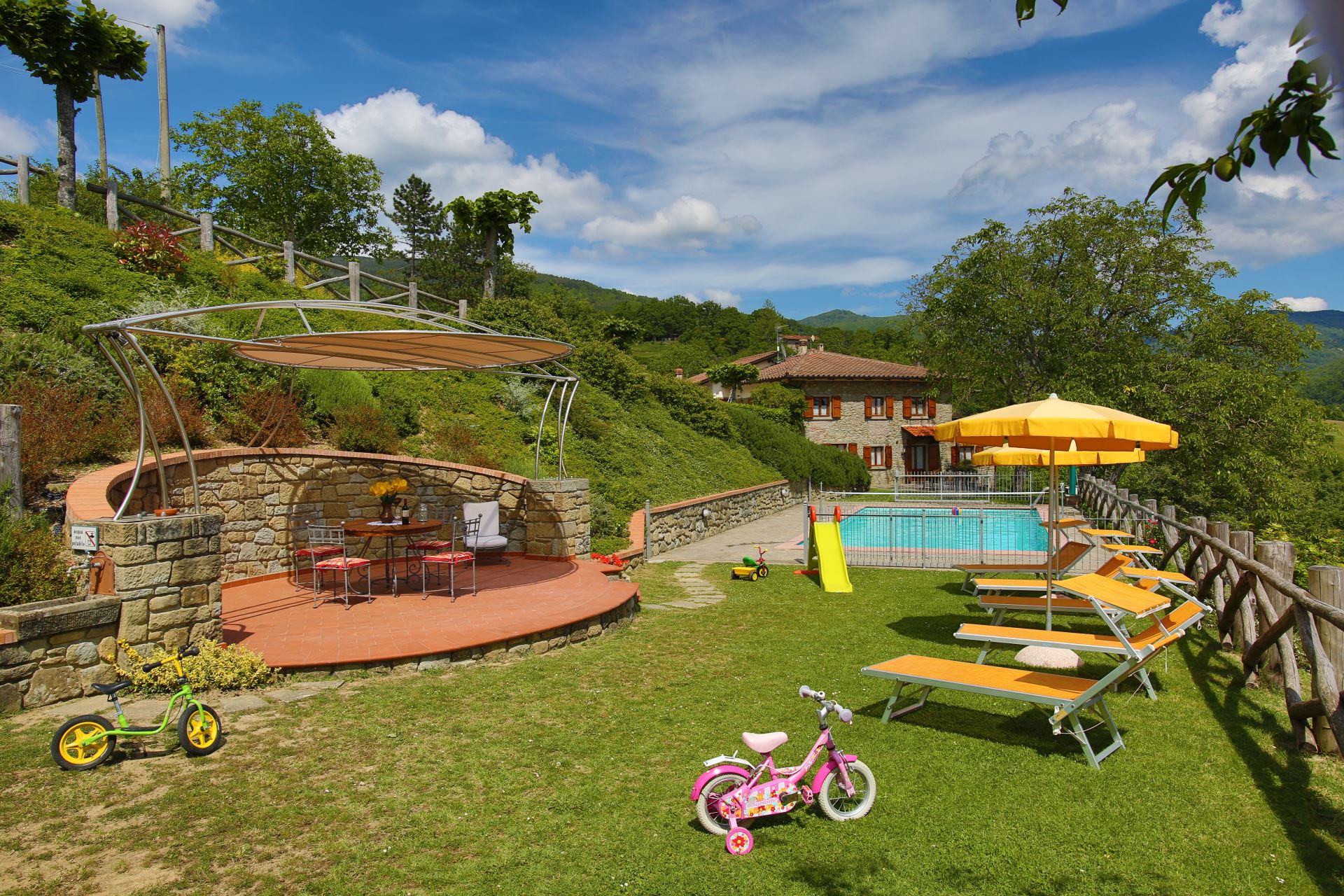 VILLA SCATOLAIA Panoramic villa for 12 persons in the Casentino valley, Tuscany. 5 bedrooms. Fenced private pool. Satellite TV . Free wifi. Table tennis. Children's playground. The charming village of Stia is about 3 km away.
Sleeps 14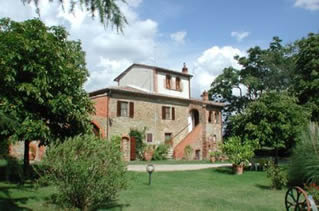 Podere Caggiolo 6 bedrooms, 6 bathrooms. Fenced private pool. Sleeps 14. Near Marciano della Chiana, Tuscany. Table-tennis, satellite TV, DVD player.
Sleeps 15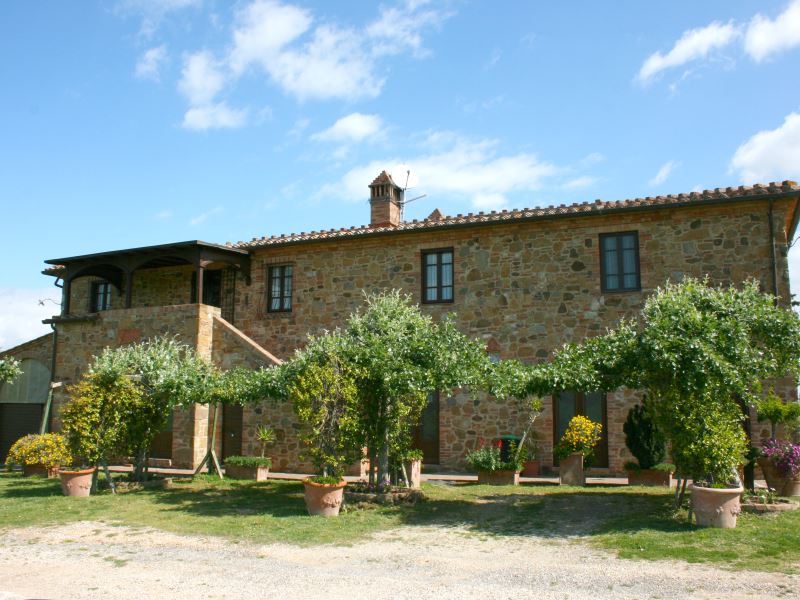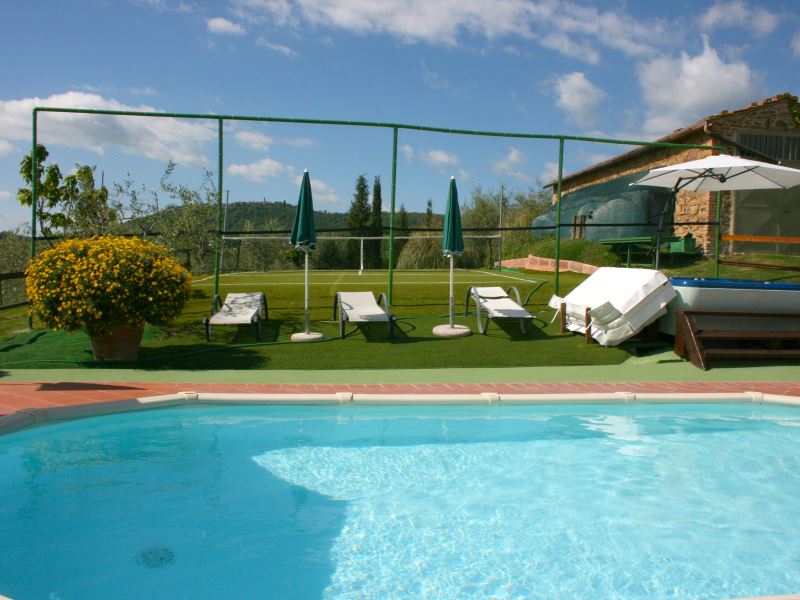 CASA BELLA  7 bedrooms, 5 bathrooms. Private villa with fenced private pool. Private tennis court. Outdoor jacuzzi. Near Torrita di Siena, Tuscany.
Sleeps 18
Villa Cangeli, near Rigutino, Tuscany. 8 bedrooms. Private gated pool with shallow end. Sleeps 18. Huge garden of approx. 8000m2. Air conditioning in bedrooms. Wifi.  Very spacious both inside and out. Lovely furnished gazebo for outdoor dining. 
Sleeps 20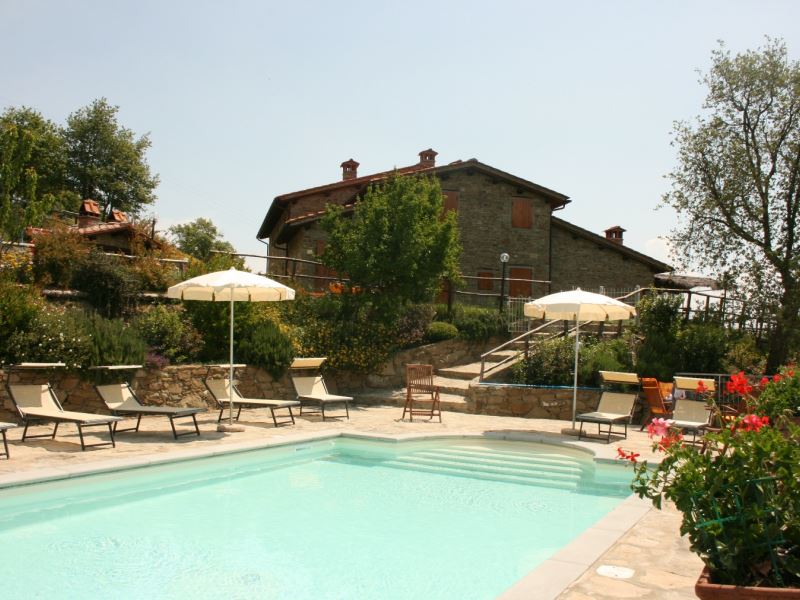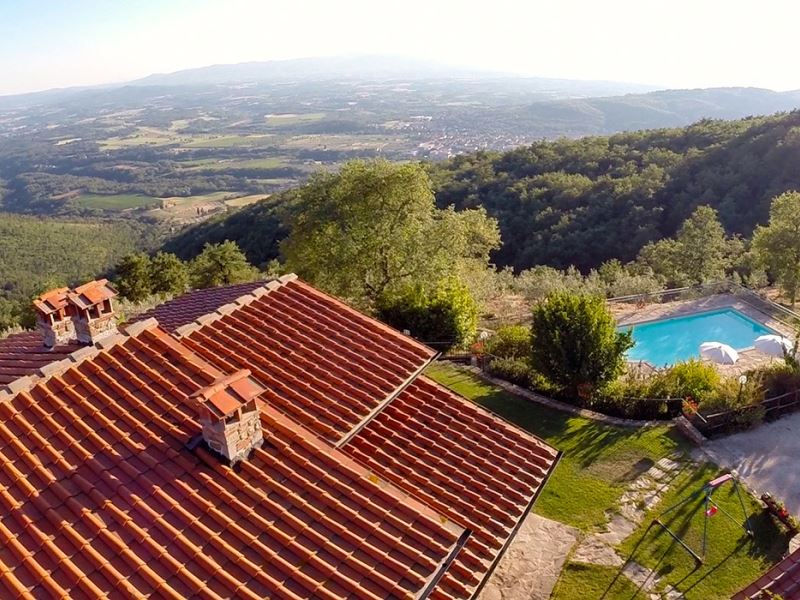 Villa Casavecchia  MULTIPLE- UNIT property. Villa with private pool for 20 people, between Arezzo and Florence, Tuscany. 9 bedrooms, 6 bathrooms. Villa Casavecchia is a stone farmhouse divided into three comfortable apartments, furnished with care. Beautiful completely-fenced swimming pool (5x10m – depth 1,20m) in the natural terrace which overlooks the Arno valley. Barbecue, a wood burning oven, children's playground, a laundry room. 
Back to: Villas with fenced private pool, sleep 5 – 9