Tailor-made holidays in Italy – we do the research, you put your feet up!
From:  Gillian at One Stop Italy.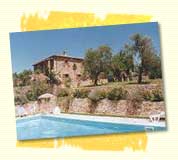 A quick reminder as we enter the last-minute booking season for this summer – we are happy to spend hours looking through our programme of houses for the perfect Italian holiday villa or apartment for you, so you don't have to.  Just think, that leaves you free to watch all that wonderful football on TV!  Just tell us your key requirements:
Dates, number of people, budget if you have one, and anything else which you regard as essential. Either give us a call on (01603) 812212 or send us your details here.
We'll then tell you what we've found, and make a few suggestions and recommendations. All free of charge and at no obligation.