School holiday rant – not all companies are the same!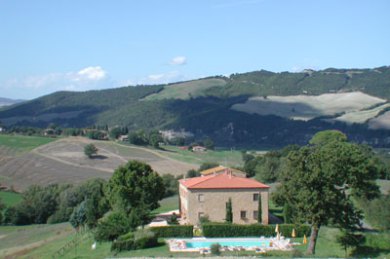 The news today is full of a 'school holiday rant', which a guy posted to his friends on Facebook and has since gone viral. He complains about the general practice among holiday companies of raising prices outside of term-time, making it much more expensive for families. And of course this comes on top of the case of a Shropshire couple who were fined £1000 a few weeks ago for taking their children out of school during term-time.
Are you planning a family holiday to Italy in May half-term 2014?  We have a huge selection of self-catering villas and farmhouse apartments in Tuscany, Umbria and Lazio where the rental price remains the same throughout May, including half-term (24th – 31st May 2014). Not only that, but the whole of May is priced at LOW SEASON rates.  In other words, it's cheaper to go on holiday in May than in June, July, August or September. And that includes May half-term week. Swimming pools, tennis courts, table-tennis, table football, volleyball, five-a-side football – our range of holiday houses has plenty to keep the children occupied all week long.
And it's the same in October. LOW SEASON rates. No price increase for October half-term.
The above applies to everything in Brochure 1 on our website.
For advice and personal service, contact Gillian at One Stop Italy.
P.S. We offer a free tailor-made holiday search service
Not all holiday companies are alike …