Eurozone prices: Relax, Italy is not like France!
From One Stop Italy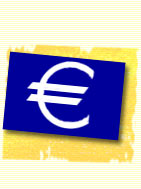 Over the past 6 months I've been hearing "horror stories" from various people I know who've returned from a trip to France. There are tales of loaves of bread costing the equivalent of £3 and beers at £8 each. I don't recognise this as a problem in Italy. Although the Euro exchange rate has not been good (though it is now improving), prices in the country areas – where most of our self-catering properties are – have not gone up.  It is still a very affordable holiday for visitors from the UK.
I asked a friend in our Italian office, in the Val di Chiana about an hour South of  Florence, to give me the local prices for a number of food and drink items last week and here's what she reported back:
1 espresso Euro 0,90 – 1,00  (approx. 80p)
1 cappuccino Euro 1,25 (approx. £1.10)
1 litre milk Euro 1,15 (approx. £1.00)
Loaf of bread (500g) Euro 1,20 (approx. £1.05)
Loaf of bread (1000g) Euro 1,80 (approx £1.58)
Bottle of table wine Euro 3,00 – 4,00 (approx. £2.65 – £3.50)
Restaurant price for Pizza Margherita  Euro 4,00 (approx. £3.50)
I think you'll agree that these prices are for the most part similar to the UK and in some cases lower.
Obviously you will pay more in the tourist cities, but even here the trick is to eat and drink where the locals do, and you won't go far wrong.