Ask the right questions for a holiday villa in Italy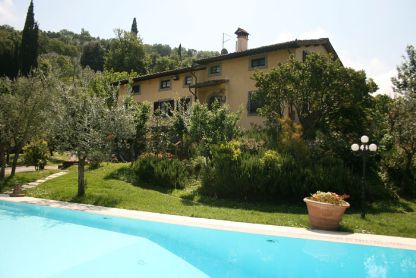 From Gillian at One Stop Italy.
Many of our customers who are holidaying in Italy for the first time find it a bit overwhelming at the beginning when they are choosing a rental property. There's so much to think about, and so much choice, so where do you start?
I always begin by asking them a few questions about the location of their ideal holiday home.
Distance from the airport. Is this a factor?
Is sightseeing important to you? If yes, which places do you intend to visit during your stay?
Do you require a property in a remote, isolated or secluded position, e.g. high up in the hills or mountains?
Or is walking distance to facilities essential?
Will you have the use of a car during your stay?
Does the holiday property have to be within striking distance of the coast?
As two thirds of Italy is made up of hills and mountains, and holiday properties are generally rural, you can see why it's important to know the answers to these questions. I've heard many horror stories from clients who have booked a holiday rental "blind" on the internet and found out to their cost when they arrive that it is not really suitable because it's too high up / too  many steps for elderly members of the party /  not flat enough for children to play safely in the garden etc.  All these issues and more can be easily addressed if they are discussed beforehand with someone who is experienced enough to ask the right questions. Which is, I hope, where we come in ….!