Private pool, aircon, sleep 20+.
Italy villas with air conditioning and private pool to sleep over 20 people.
The traditional Italian stone-built farmhouse or villa has always been designed to keep out the heat of the summer sun (thick walls, cool tiled floors, small windows, shutters).
But some of our clients prefer a more modern approach – rental a villa with air conditioning. This is still relatively rare in Italy but we list below a selection of properties with air conditioning.
Please check out the link for each villa – sometimes the air conditioning is only in certain parts of the house e.g. the bedrooms, or just on one floor.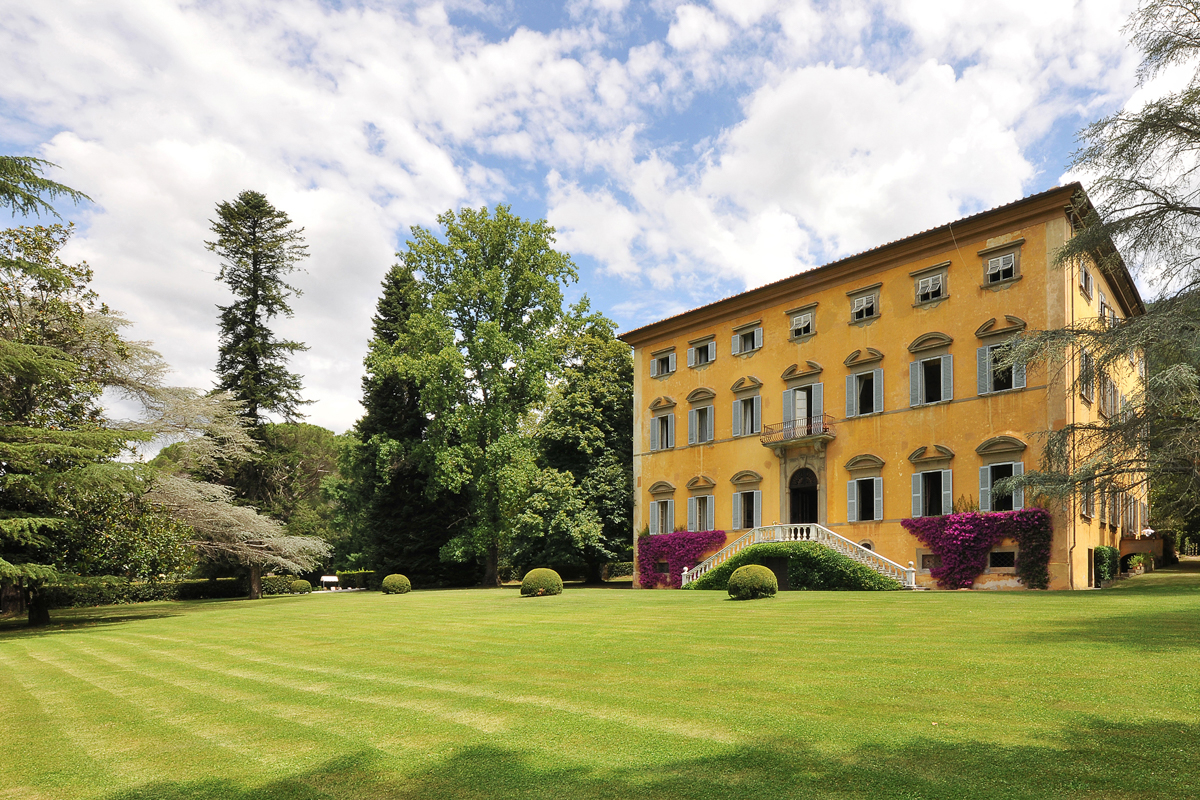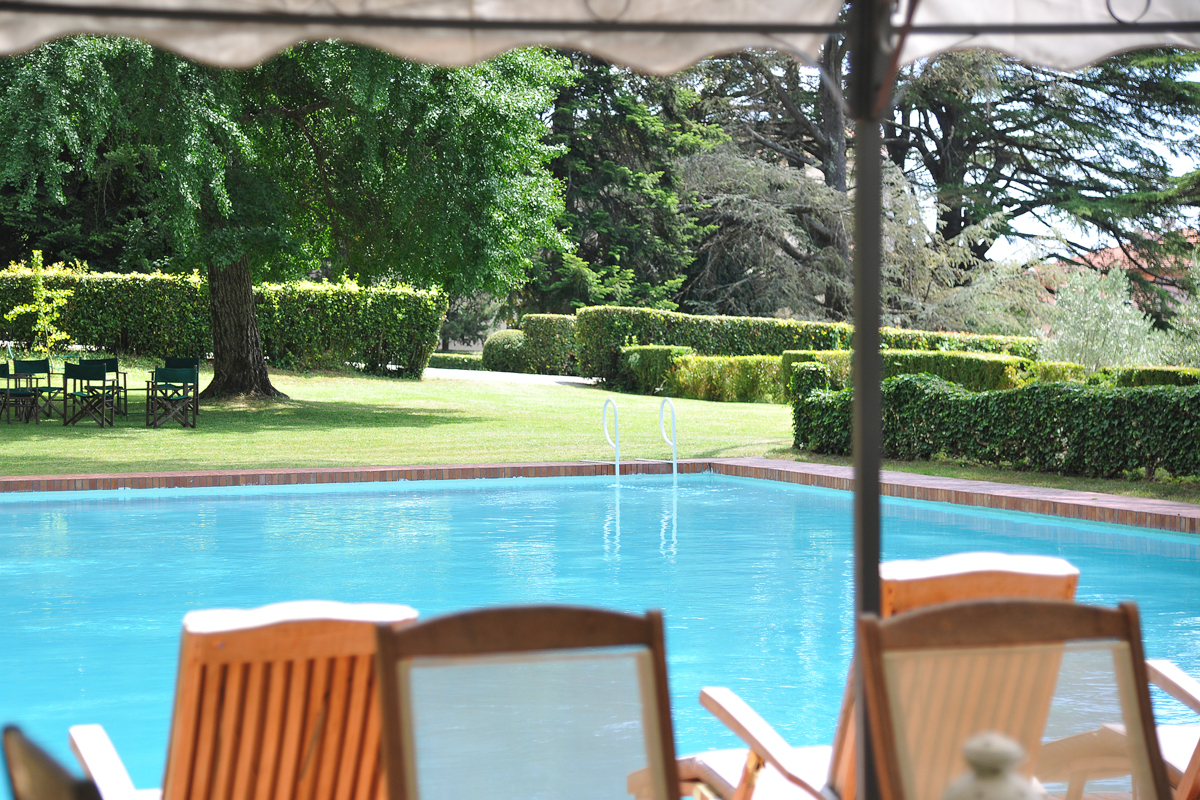 View  PHOTO GALLERY/DESCRIPTION Villa Lungomonte
Splendid independent country villa built for the De Medici family.
Villa Lungomonte – contact us here for a quotation based on your own party size. 
VILLA LUNGOMONTE on the edge of Asciano Pisano.  Near Pisa. Walk to village with shops, bars and restaurants.  Sleeps up to 24 people in 12 bedrooms*.  Air conditioning. Private swimming pool. Lush gardens / lawns.
* UPDATE : for 2020 season, Villa Lungomonte will sleep up to 30 people in 15 bedrooms.
For 2020 season Villa Lungomonte will also have on-site table tennis, football goalposts, volleyball, table football.*
Prices for your group on request. 
Villa Fabbri, near Bucine, Tuscany. 10 bedrooms, 9 bathrooms. Luxury independent villa. Air conditioning. Sleeps 22. Rental prices from Euro 6060 per week. Check price, availability and book Villa Fabbri.
VILLA PETROGNANO Sleeps 16-24 people. 8 bedrooms + 8 bathrooms + outbuilding with an additional 4 bedrooms + 4 bathrooms. Private pool. Air conditioning. Near Barberino Val D'Elsa, Tuscany.  Prices     Availability.
Villa Giare, near Cortona, Tuscany. Just 200 m from the village of Fratticciola with a food shop. And 2 km from the village of Fratta with shops and restaurant. Sleeps 26 in 12 bedrooms, 11 bathrooms. Beautiful property divided into 8 units but rented as an independent villa with communal dining room. Swimming pool. Air conditioning. Free wifi.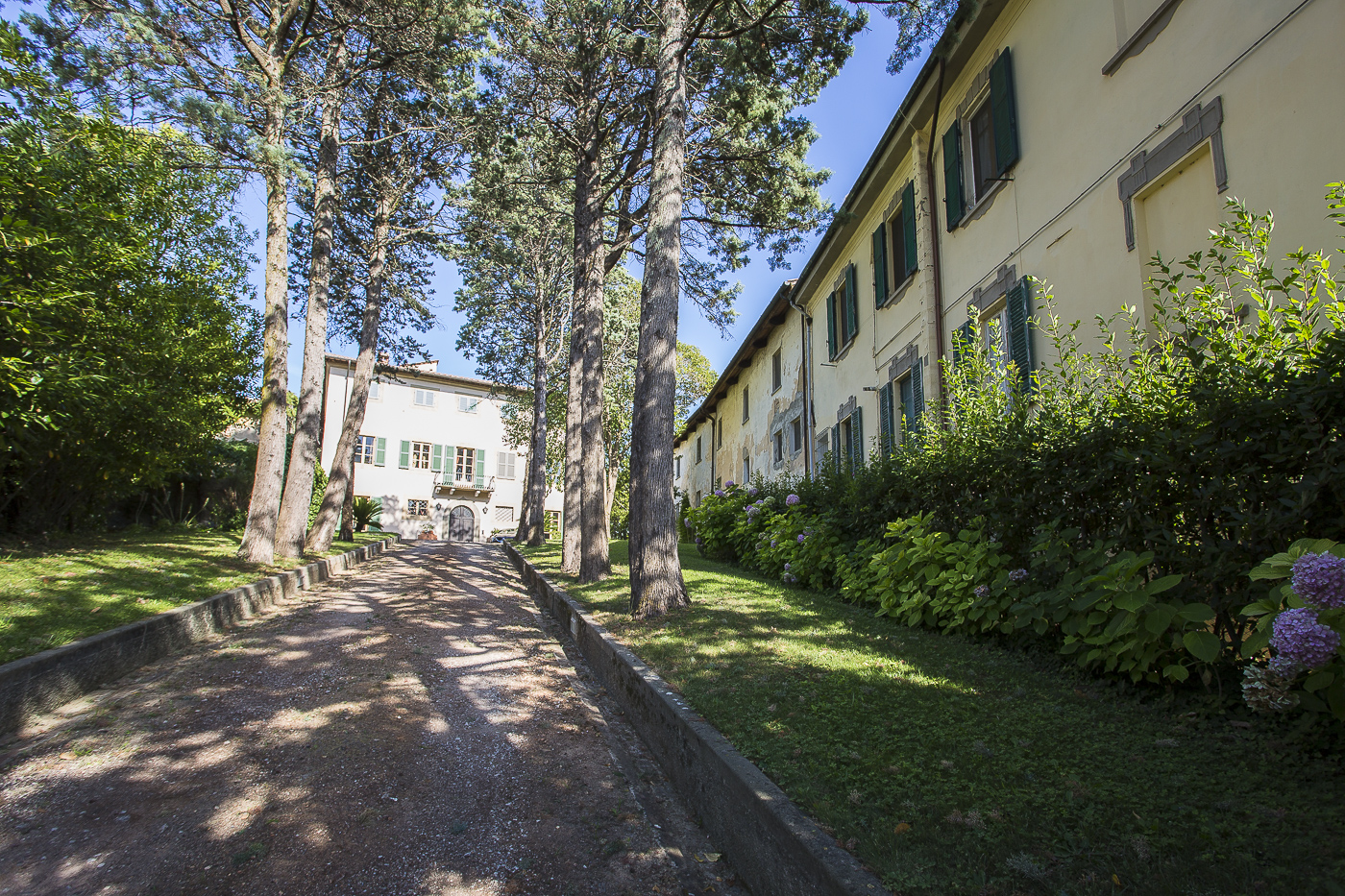 Borgo Cevoli – house and private pool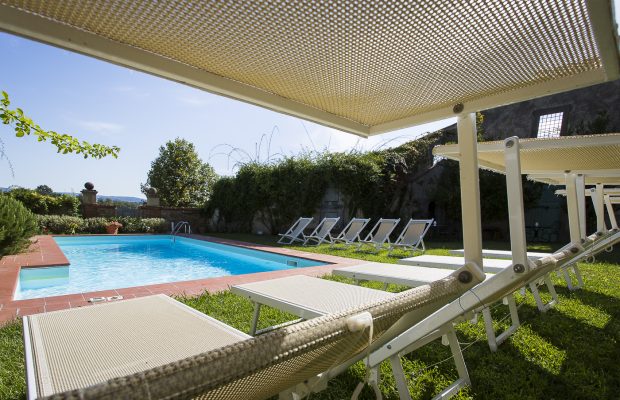 Click here for PHOTO GALLERY/DESCRIPTION Borgo Cevoli
Borgo Cevoli rental price from around Euro 4260 per week – contact us here for a quotation based on your own party size.
BORGO CEVOLI, in the village of Cevoli. Set in the countryside between Pisa and Florence, Tuscany. 
Huge independent villa + annexe.
Can sleep 20 – 40 people. Up to 15 bedrooms.  Private swimming pool. Air conditioning in some rooms. Hot tub. 2 Games rooms with pool table. Table tennis. Wifi. Professional kitchen. Pizza oven. 2000m2 of gardens and terraces.
Ask us for a price for your size of group.  
See our full online brochures for more villas with private pool and air conditioning.